SERMONS, OUTLINES, ILLUSTRATIONS, AND PREACHING IDEAS
SermonSearch Article Archive
How to Preach Like Jesus
You can and you can't. Can and can't what? You can and you can't preach like Jesus. I know you are reading this article because it is titled "Preaching Like Jesus," but in many ways we cannot preach like Jesus. Jesus preached as God the Son. His words were the Word of God. The Holy Spirit anointed Him unlike any other person. Hershael York makes the point, "Frankly, we are never told to preach like Jesus and probably shouldn't try." At the same time, York encourages us to emulate some of the aspects of Jesus' preaching: "Hi...
---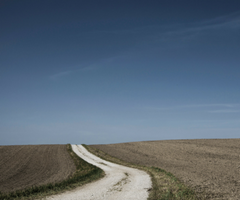 Road from Emmaus
Luke 23:36-49 The theme of the weeks following Easter has been "The Road from Emmaus." I don't know how many of the sermons preached during this time have been on the theme, because I have not been here (except once). I've been "on the road" from Emmaus. I was here for the first worship. Lawson Stone preached and the Gospel lesson of the Emmaus story was read. But Lawson is an Old Testament man. He couldn't stay with the New Testament. He did a powerful exposition of Psalms 84. But...
---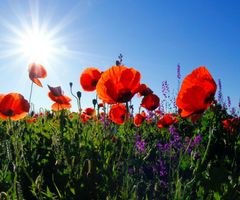 10 Ways NOT to Mess up Your Easter Service
The holidays are a time that we can sometimes swing to extremes. As leaders in the church, we are not immune to the temptations. In fact, they seem to become heightened as we plan for the special services of the year. Questions are asked about maximizing impact and involving new people into the life of the church. Other questions sneak in such as how we make the music better, the service more memorable, and the like. It is all an exercise in understanding the ''why'' behind the ''what.'' The ''why'' must be to introduce the greatness of Christ and the truth of His gospel to people's...
---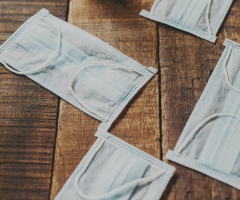 The Truth about Weakness
We value human strength and earthly perfection. We admire people for "being strong" when they're mourning a loss. We are proud of friends for "standing tall" in the face of adversity. We put images of our most talented athletes on the covers of magazines. Weakness is looked down upon as unnatural and subpar. It's not something to be exalted, but to be rejected. Only the strong survive. However, in God's way of doing things this couldn't be further from the truth. This is why I love the ancient Japanese form of art called Kints...
---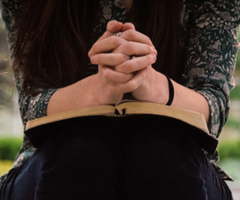 Common Grace: A Most Practical Doctrine
It is a doctrine that preachers might make an offhand remark about. They might toss out the phrase in a sermon, leaving it to the congregants to already understand. And for good reason: they received little teaching about it in seminary and have had little opportunity to read about it. And yet, it is the key that unlocks many doors to understanding the ways of God and making sense of how to live in this world. Indeed, it solves the great problem that possibly has led as many Christians astray from faith as has the problem of evil—the problem of good. Why is there so much...
---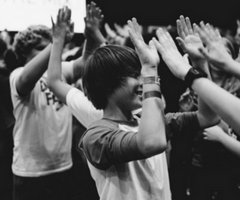 7 Habits of a Healthy Church
A healthy church, like beauty, may at first seem to be in the eyes of the beholder. God's Word leaves the church with clear instructions about the habits that lead to healthy churches. Letters like 1 Thessalonians and Philippians are often considered by scholars to be focused on encouraging the local church. Such encouragement, coupled with Paul's instructions to Timothy and Titus in the Pastoral Epistles, give clear examples of healthy habits that build up the church of Jesus Christ. Still, even though these letters have a more corrective tone, they can be instructive for helpi...
---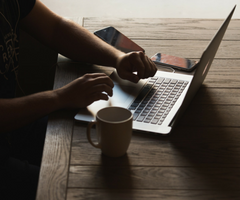 Why Do We Do the Things We Do?
It was a dramatic, game-changing moment. It's recorded for us in Matthew 5:27–30. Jesus is unfolding the gospel principles of his kingdom. I've often wondered about the reaction of the crowd as he spoke these words: You have heard that it was said, "You shall not commit adultery." But I say to you that everyone who looks at a woman with lustful intent has already committed adultery with her in his heart. If your right eye causes you to sin, tear it out and throw it away. For it is better that you lose one of your members than that your whole body be thr...
---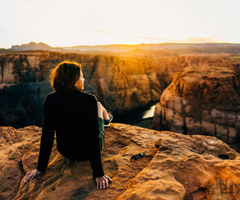 5 Reasons to Give up Something for Lent
Still on the fence about whether to give something up? Here are 5 quick reasons you should go for it: 1. Discipleship. At its core, discipleship means following and becoming more like Jesus. Early in his ministry, Jesus fasted for 40 days (Matthew 4:1-11). He also assumed that his followers would fast (Matthew 6:16-18). Lent is a great opportunity to follow his example of fasting. 2. Unity. It's easy for those of us in independent churches to forget that we're part of a movement ...
---
4 Tips for Understanding Any Passage of the Bible
If you open up a dictionary or encyclopedia to any random page, you'll have no trouble understanding the entry you stumble across. These books are designed to give you snapshots of information, and not much more. We all know, however, that the Bible doesn't quite work that way. We've all opened our Bibles to a particular passage or book and felt immediately lost. Questions immediately abound. What does the author mean by this? How did we get from marriage to slaves in just a few verses? How does this apply to me? What does Lamentations have to do with Philippians? ...
---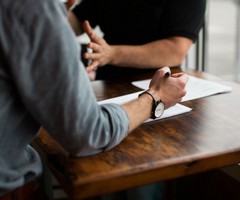 Theology & Preaching in the 90's: An Interview with R. C. Sproul
R. C. Sproul has built an international ministry of writing and teaching through Ligonier Ministries, based in Orlando, Florida. A graduate of Westminster College, Pittsburgh Theological Seminary, and the Free University of Amsterdam, Sproul also serves as professor of systematic theology and apologetics at Reformed Theological Seminary's Orlando campus. Author of many books and a frequent preacher in pulpits across America, Sproul recently visited with Preaching editor Michael Duduit. Preaching: One of your most recent books is entitled Doubt and Assuran...
---