SERMONS, OUTLINES, ILLUSTRATIONS, AND PREACHING IDEAS
SermonSearch Article Archive
Building a Preaching Team: How and Why We Have Changed Our Preaching Calendar
Quite a few people have spoken to me about how they have noticed that the preaching calendar has changed at BBC this year. I have even had some chirps (well meaning I am sure) asking me if I have retired, or if I am being disciplined, as people aren't seeing as much of me in the pulpit as they used to. I thought it would be helpful to be explicit on what we are trying to accomplish through the changes. Over the past few years God has done some amazing stuff in the congregation known as Bryanston Bible Church. This has resulted in a steady numerical growth leading us to launch new se...
---
Learning to Read All over Again
In this fascinating excerpt from John Piper's new book, Reading the Bible Supernaturally, we learn how Pastor John learned to read, to really read at the age of 22. In this brief excerpt we will be encouraged and challenged to question how we read the Scriptures, and then to dig in again to have our eyes opened to the truths of the text that have been there all along. No matter how old we are, it's never too late to learn how to read again. How Did I Learn to Read at Age Twenty-Two? ...
---
Preaching the Old Testament
How often do you preach from the Old Testament? Do you find it easier to stick to the New Testament? The history of redemption doesn't start with the birth of Jesus, it starts in Genesis 1 and continues throughout the Old Testament and all the way to Revelation 22. Here are just a few reasons to encourage you to preach from the Old Testament. I hope you find them helpful and trust that the Spirit of God will guide you in your preaching. 1. We should preach the Whole Counsel of God ''All Scripture is breathed out by God...'' The apostle Paul exhorts his young church planter T...
---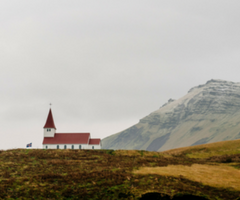 They Have Not Rejected You, They Have Rejected Me
God's people had rejected God's prophet. For many years, Samuel had served the nation of Israel. Though his sons had proven wayward, he himself had remained faithful. He had served well. He had spoken the words of God to the nation. He had appointed judges to govern them. But still the day came when the people rejected him. "Then all the elders of Israel gathered together and came to Samuel at Ramah and said to him, 'Behold, you are old and your sons do not walk in your ways. Now appoint for us a king to judge us like all the nations'" (1 Samuel 8...
---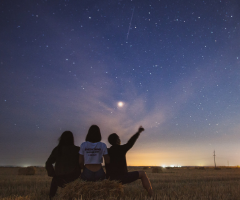 10 Ideas and 10 Tips for Family Devotions in 2017
With a new year dawning, many Christian families will resolve to approach family devotions with greater faithfulness in the year ahead, or perhaps even to begin family devotions for the first time. These are great resolutions! Here are 10 ideas and 10 tips that may help. Ten Ideas for Family Devotions Read the Narratives. Read through the big picture of the Bible by focusing on the narrative (story) parts. In the Old Testament, read Genesis, parts of Exodus (you might skip the building of the tabernacle, for example, and the giving of the ceremonial law), ...
---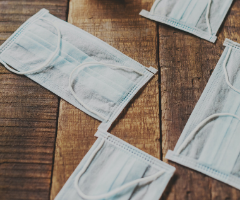 3 Steps towards Speaking without Notes
Public speakers who maintain a conversational tone have a better chance of keeping their audience engaged. Constantly looking down at notes hinders the conversational nature of a presentation and causes your audience to lose interest. So how can you prepare and then speak without notes? Below I will present three steps towards speaking without notes, but first you must remember that practice makes perfect. There is simply no substitute for experience. The more you speak without notes, the more opportunity you give yourself to grow and become a better speaker. With that in mind, here...
---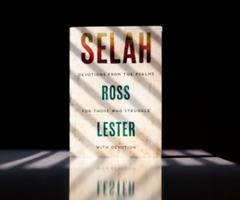 New Devotional from Ross Lester – Selah: Devotions from the Psalms
"I love the Psalms. I love the rawness, the awe, the beauty, the anger, the vulnerability, the sorrow, the joy, the hope. There is nothing sterile, aloof, cool, safe, or glammed up about them, and that is what makes them useful to real people like you and me, who wrestle with real experiences of faith and doubt that exist hidden behind our "highlight reel" lives that we continually self-publish to the world on social media" (Lester, 1). Ross Lester is the Lead Pastor of Bryanston Bible Church and the Network Director for Acts 29 Southern Africa. In his new bo...
---
Weaving Gospel Fluency into Every Sunday Message
The apostle Paul instructed the church in Ephesus that the means by which we help each other grow up in every way in Christlikeness is by speaking the truth in love (Eph. 4:15). What is the truth? In verse 21, Paul says "the truth is in Jesus." In other words, if we are going to grow people up into Christlikeness in every way, we need to learn how to speak the truths of Jesus Christ into everything. I call this gospel fluency. I believe God wants his people to become gospel fluent. He wants them to be able to translate the world around them and...
---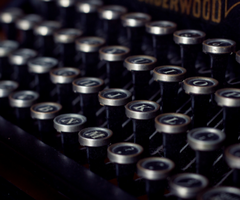 An Open Letter to Those Frustrated by Their Progress in Sanctification
Dear friend, We all love it when life leaps into forward gear and we make all kinds of progress. Problems just seem to fall away. Perhaps in your life you've had a season like that, a season when your life seemed to shine and flourish. Maybe it was when you first became a believer or during some period when you were very well nurtured by good community and wise input. Then there are those seasons where things go very slowly. You wonder, "Is this all there is? Why do I keep struggling with the same old things? I keep losing my temper, or feeling anxious, or being ...
---
9 Tools You Need for Your 4th of July Sermon
Fourth of July weekend is a great time to bring your church together to celebrate freedom. What's even better, however, is that you have the opportunity to guide your congregation to seeing this holiday through the eyes of faith. There are certainly a great number of directions you can take as you approach this topic of freedom including: Freedom from the power of sin – Old habits– Gossip– Idolatry– Sexual immorality– Lying Freedom from the penalty of ...
---