SERMONS, OUTLINES, ILLUSTRATIONS, AND PREACHING IDEAS
SermonSearch Article Archive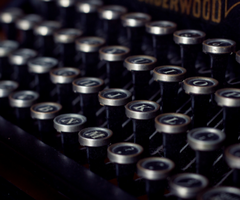 An Open Letter to Those Frustrated by Their Progress in Sanctification
Dear friend, We all love it when life leaps into forward gear and we make all kinds of progress. Problems just seem to fall away. Perhaps in your life you've had a season like that, a season when your life seemed to shine and flourish. Maybe it was when you first became a believer or during some period when you were very well nurtured by good community and wise input. Then there are those seasons where things go very slowly. You wonder, "Is this all there is? Why do I keep struggling with the same old things? I keep losing my temper, or feeling anxious, or being ...
---
9 Tools You Need for Your 4th of July Sermon
Fourth of July weekend is a great time to bring your church together to celebrate freedom. What's even better, however, is that you have the opportunity to guide your congregation to seeing this holiday through the eyes of faith. There are certainly a great number of directions you can take as you approach this topic of freedom including: Freedom from the power of sin – Old habits– Gossip– Idolatry– Sexual immorality– Lying Freedom from the penalty of ...
---
Marriage as Ballet
Famed Russian-born ballet choreographer George Balanchine once said, "Ballet is woman." The best male dancers recognize that their role is all about showcasing the female dancer's beauty, particularly during pas de deux—couples' dancing. People generally go to the ballet to see the beautiful form, grace, balance, coordination, and strength of the female lead, but all of those qualities are even better showcased when the ballerina has a male dancer who can set her up, catch her, and support her. As a former male dancer and later choreographer, Balanchine...
---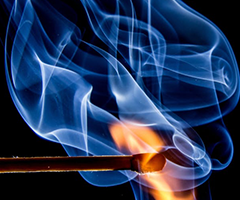 The Hottest Thing at Church Today
According to a new study by Gallup, the hottest thing at church today is not the worship and not the pastor. It's not the smoke and lights and it's not the hip and relevant youth programs. It's not even the organic, fair trade coffee at the cafe. The hottest thing at church today is the preaching. Not only is it the preaching, but a very specific form of it—preaching based on the Bible. And just...
---
Trembling in My Hands
I was 14 years old when the Bible started to tremble in my hands. Raised in a Baptist church in north Nashville, having "walked the aisle" six years earlier, my experience in and of church was much like anyone else's. It was 1971—the year that Apollo 15 landed on the moon, James Taylor released "Mud Slide Slim," and Mount Etna erupted. But all these were insignificant compared to the fact that the Bible began to tremble for me. Up until that time, it was motionless, lying on the desk beside my bed where occasionally I would scan a paragraph or two...
---
The Dangerous Work of the Pastorate
I've been a pastor in Washington, DC for more than 20 years. I have seen administrations come and go. The party in power one day is shown the door the next. Yesterday's hero is today's scoundrel. Often it can feel that way in ministry. One moment everyone is praising your latest sermon; the next minute, there are complaints about the latest program or ministry initiative. It can feel like a battle, a battle for your congregation and a bat...
---
How to Have a Packed Church on Memorial Day Weekend
Memorial Day weekend is almost here and that means it's time to hit the beach, amusement parks, or go camping. Wait, that's what happens on Memorial Day weekend for most people. But life as a pastor requires you to be at church instead, right? Chances are your church crowd on Memorial Day weekend will be light, and as such, your staff may not feel the need to do anything special for the weekend. However, don't forget that this Sunday service is one of only 52 chances you get i...
---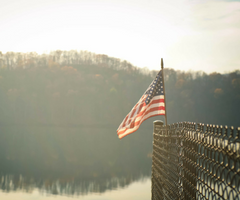 Mom, Dad and Memorial Day
In May 1941 my father was assigned to Camp Shelby in MS. His older brother, a medical doctor, advised him to enlist and volunteer for the war that was about to engulf the world. Because Dad had some medical training, the Army assigned him to a medical unit in Nome, Alaska. Back then there was great fear that the Japanese might attack through the Aleutians, which they in fact did.At the same time a pert, petite young nurse from Iowa joined up and was sent to Alaska. Now it wouldn't seem likely that a farm boy from Mississippi would meet a pretty young nurse from Iowa, but i...
---
Can Anyone Really Be "Blameless"?
When you read the Psalms, do you identify with the psalmist when he claims blamelessness and uprightness and integrity and righteousness? Blamelessness Blessed are those whose way is blameless! (Psalm 119:1) I was blameless before him, and I kept myself from my guilt. (Psalm 18:23) I shall be blameless, and innocent of great ...
---
Simple Sermon Strategies That Work
Upon writing this blog, it is my desire to help the reader in designing and preparing a sermon. If this is our "calling" to preach or to pastor, then we are also called to master the art of sermon design and delivery. I will leave it to other "experts" on helping you with your delivery, but I can help you in your "preparation" and in your "designing" of a sermon. In looking up the word "expert" on the online dictionary, Merriam-Webster had this definition "having, involving, or displaying special skill or knowledg...
---