SERMONS, OUTLINES, ILLUSTRATIONS, AND PREACHING IDEAS
SermonSearch Article Archive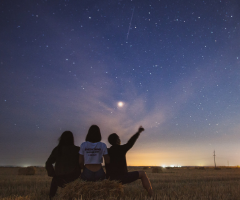 10 Ideas and 10 Tips for Family Devotions in 2017
With a new year dawning, many Christian families will resolve to approach family devotions with greater faithfulness in the year ahead, or perhaps even to begin family devotions for the first time. These are great resolutions! Here are 10 ideas and 10 tips that may help. Ten Ideas for Family Devotions Read the Narratives. Read through the big picture of the Bible by focusing on the narrative (story) parts. In the Old Testament, read Genesis, parts of Exodus (you might skip the building of the tabernacle, for example, and the giving of the ceremonial law), ...
---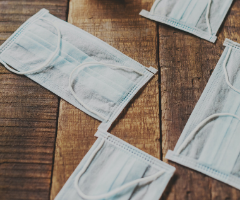 3 Steps towards Speaking without Notes
Public speakers who maintain a conversational tone have a better chance of keeping their audience engaged. Constantly looking down at notes hinders the conversational nature of a presentation and causes your audience to lose interest. So how can you prepare and then speak without notes? Below I will present three steps towards speaking without notes, but first you must remember that practice makes perfect. There is simply no substitute for experience. The more you speak without notes, the more opportunity you give yourself to grow and become a better speaker. With that in mind, here...
---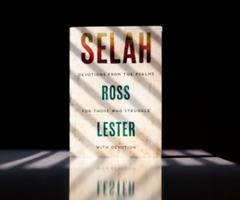 New Devotional from Ross Lester – Selah: Devotions from the Psalms
"I love the Psalms. I love the rawness, the awe, the beauty, the anger, the vulnerability, the sorrow, the joy, the hope. There is nothing sterile, aloof, cool, safe, or glammed up about them, and that is what makes them useful to real people like you and me, who wrestle with real experiences of faith and doubt that exist hidden behind our "highlight reel" lives that we continually self-publish to the world on social media" (Lester, 1). Ross Lester is the Lead Pastor of Bryanston Bible Church and the Network Director for Acts 29 Southern Africa. In his new bo...
---
Weaving Gospel Fluency into Every Sunday Message
The apostle Paul instructed the church in Ephesus that the means by which we help each other grow up in every way in Christlikeness is by speaking the truth in love (Eph. 4:15). What is the truth? In verse 21, Paul says "the truth is in Jesus." In other words, if we are going to grow people up into Christlikeness in every way, we need to learn how to speak the truths of Jesus Christ into everything. I call this gospel fluency. I believe God wants his people to become gospel fluent. He wants them to be able to translate the world around them and...
---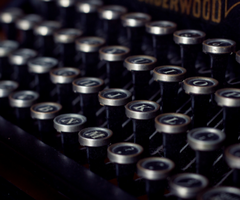 An Open Letter to Those Frustrated by Their Progress in Sanctification
Dear friend, We all love it when life leaps into forward gear and we make all kinds of progress. Problems just seem to fall away. Perhaps in your life you've had a season like that, a season when your life seemed to shine and flourish. Maybe it was when you first became a believer or during some period when you were very well nurtured by good community and wise input. Then there are those seasons where things go very slowly. You wonder, "Is this all there is? Why do I keep struggling with the same old things? I keep losing my temper, or feeling anxious, or being ...
---
9 Tools You Need for Your 4th of July Sermon
Fourth of July weekend is a great time to bring your church together to celebrate freedom. What's even better, however, is that you have the opportunity to guide your congregation to seeing this holiday through the eyes of faith. There are certainly a great number of directions you can take as you approach this topic of freedom including: Freedom from the power of sin – Old habits– Gossip– Idolatry– Sexual immorality– Lying Freedom from the penalty of ...
---
Marriage as Ballet
Famed Russian-born ballet choreographer George Balanchine once said, "Ballet is woman." The best male dancers recognize that their role is all about showcasing the female dancer's beauty, particularly during pas de deux—couples' dancing. People generally go to the ballet to see the beautiful form, grace, balance, coordination, and strength of the female lead, but all of those qualities are even better showcased when the ballerina has a male dancer who can set her up, catch her, and support her. As a former male dancer and later choreographer, Balanchine...
---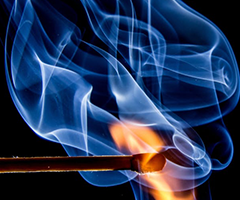 The Hottest Thing at Church Today
According to a new study by Gallup, the hottest thing at church today is not the worship and not the pastor. It's not the smoke and lights and it's not the hip and relevant youth programs. It's not even the organic, fair trade coffee at the cafe. The hottest thing at church today is the preaching. Not only is it the preaching, but a very specific form of it—preaching based on the Bible. And just...
---
Trembling in My Hands
I was 14 years old when the Bible started to tremble in my hands. Raised in a Baptist church in north Nashville, having "walked the aisle" six years earlier, my experience in and of church was much like anyone else's. It was 1971—the year that Apollo 15 landed on the moon, James Taylor released "Mud Slide Slim," and Mount Etna erupted. But all these were insignificant compared to the fact that the Bible began to tremble for me. Up until that time, it was motionless, lying on the desk beside my bed where occasionally I would scan a paragraph or two...
---
The Dangerous Work of the Pastorate
I've been a pastor in Washington, DC for more than 20 years. I have seen administrations come and go. The party in power one day is shown the door the next. Yesterday's hero is today's scoundrel. Often it can feel that way in ministry. One moment everyone is praising your latest sermon; the next minute, there are complaints about the latest program or ministry initiative. It can feel like a battle, a battle for your congregation and a bat...
---